Book
Your
Reservation


Linne Calodo Estate Wine Tasting, Indoor
Five Linne Calodo blends, one awesome wine educator,
limit of three groups inside at a time
Book a Linne Calodo Estate Wine Tasting, Indoor


Linne Calodo Estate Wine Tasting, Outdoor
Five Linne Calodo blends, one awesome wine educator,
spacious front and side patio with umbrellas
Book a Linne Calodo Estate Wine Tasting, Outdoor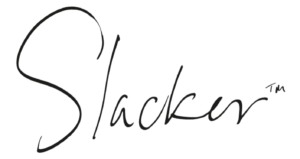 Slacker Wine Casual Tasting
Three Slacker Wines, self guided tasting, picnic tables under the oaks out back
Book a Slacker Wine Casual Tasting
To ensure the well-being of every guest, we have established new guidelines for our tastings to provide the highest levels of health and safety while offering a comfortable and educational experience.
Sanitization and wellness are priorities. All staff are strictly complying to social distancing and applicable hygiene requirements including maintaining six-foot social distancing, washing hands frequently, using hand sanitizer, wearing face coverings and health checks before arriving to work. We ask that you do the same. If you are not feeling well or have symptoms of illness, please call to reschedule.
Appointments and group sizes will be limited. Reservation time slots have been carefully staggered to ensure groups will not arrive at the same time. Groups are being limited to six guests, including non-drinkers. For larger parties please contact the winery directly. If you are going to be late, please call as soon as possible so we can reorganize.
Face masks in public spaces. We have gone to great lengths to ensure that you can be without your mask while enjoying your tasting, however we will ask that you wear it when you arrive and anytime you leave your tasting table. Staff will be in face masks at all times.