Slacker Wines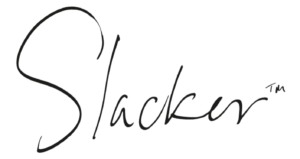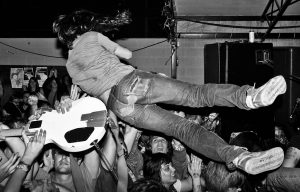 Despite their shiftless vibe, Slacker Wines are made to the same exacting standards as every Linne Calodo wine: estate grown, meticulously made and just downshifted slightly for elevated approachability.
If Slacker Wines were forced to pronounce a philosophy it might be this: "Whatever. It's wine. Just enjoy it." The bottle of Slacker Wine you open is not intended to be the center of attention.
It should stir no debates, controversies, or jealousies. If it does, you're doing it wrong. Just open it up, share with friends, and the rest will take care of itself.
A subversive series of Paso Robles blends from Winemaker Matt Trevisan.
---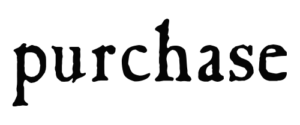 2020 Computer Geek ($42/btl)
40% Syrah, 40% Grenache, 10% Graciano, 10% Carignan
"Despite what you might think, computer geeks have all the fun – I would know, because I was one."
A blend of Grenache, Syrah, Graciano and Carignan from the Linne Calodo estates. Aromas of strawberry, raspberry, cardamom and wet loam anticipate flavors of black plum, blackberry and mocha. The palate is flush, focused and spicy with energetic textures. Whole-cluster notes of peppercorn and clove linger on a deep, integrated finish. A wine for those in the know.
---

2020 Wanna Be ($54/btl)
75% Zinfandel, 10% Syrah, 10% Grenache, 5% Carignan
"I once found myself with some extra barrels of Zinfandel—they had tons of potential, they just needed some friends. That's how the Wanna Be blend was born."
The 2020 Wanna Be is a Zinfandel-driven blend rounded out by Syrah, Grenache and Carignan. The nose is fresh and exuberant with rose petal, cherry drop, dried sage and pomegranate. Juicy raspberry flavors reveal notes of vanilla, tobacco leaf and coffee. Bright, crunchy acidity mingles with black pepper spiciness on the finish. A wine that will keep you thinking twice.
---

2022 Self Esteem White ($48/btl)
White Wine Blend
"Self Esteem—because everybody wants some. A righteous white for those who need it."
This White Blend is composed of Grenache Blanc, Picpoul Blanc and Viognier. Aromas of jasmine, white peach and wet slate carry hints of golden apple and lemon verbena. Flavors of nectarine, honeycomb and lime zest unfold with clean minerality. A crisp entry gains roundness in the midpalate, with grainy textures that cascade into a long, mouthwatering finish.
---

2022 Pink ($42/btl)
The Rosé of Grenache
"Someone suggested that we come up with a fancy name for our rosé, but we never got around to it. Hence, Pink."
A blend of Grenache and Mourvèdre from the Linne Calodo estates. It opens with summery aromas orange blossom, strawberry, cantaloupe and lime zest. The palate is lush and juicy, showing viscous flavors of tangerine, peach, watermelon and strawberry shortcake. Spicy notes linger on a soft, rounded finish. A wine for those who like to drink Pink.
---

2020 Self Esteem Red ($59/btl)
90% Grenache, 10% Syrah
"Some folks need a glass of Self Esteem, others a whole bottle.. An entry point into our obsession with Grenache."
Soft, floral aromatics of budding flowers mingle with hints of forest. Fresh, juicy raspberry pops on the pallet, with fine persistent tannins that begin strong then slowly melt away.
---

2019 Stereotype ($54/btl)
55% Grenache, 40% Syrah, 5% Graciano
"The most commonly found form of a Slacker."
The purple hue of the deep, dark red glistens along the edge of your glass, foreshadowing the rich, velvety body of the wine. Red current, eucalyptus, anise, and toasted oak are all present in the intoxicating aroma. Grippy tannins present at the front pallet and hold on through to the finish. Ready to be enjoyed immediately, complex enough to age through 2030.
---
Starter Slacker 4 Pack ($192/4 btl)
Get to know our Slackers with a bottle each of following!
2022 PINK | 2019 Stereotype | 2020 Computer Geek | 2020 Wanna Be
Complimentary shipping for our Linne Calodo Experience members!
---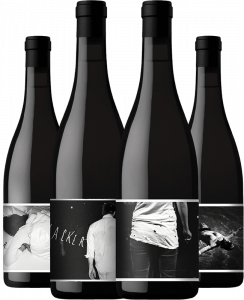 Slacker Collections Red Case ($549/12 btl)
A full case of RED only wines – If you only love the reds? this is the case of Slacker for you!
(4) 2020 Computer Geek (4) 2020 Wanna Be (2) 2020 Self Esteem Red (2) 2019 Stereotype
$610 – 10% case discount – only $549.00 & complimentary shipping (discounts applied in cart).
---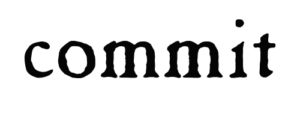 Quick guide to becoming a SLACKER MEMBER and get 10% off plus free shipping!
(1) Buy a Case of Slacker Wines. (2) Receive 10% off this and all slacker purchase for a year. (3) Receive free shipping on all orders of 6 bottles or more. (4) You are a Slacker Member!
Join here
If that's too much, e-mail us and we will help with anything related to Slacker Wines.
---
---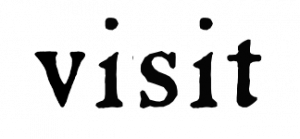 You're invited to come enjoy Paso Robles wine country. We are open 7 days a week 10am – 4pm and Our outside Slacker tasting bar is now open Fri – Sun 10am to 4pm.
Come check out the wines in their natural habitat. No appointment needed but you are welcome to make one.
LINK to maps to find us or book direct here
---